Three Ways You Can Save by Trading In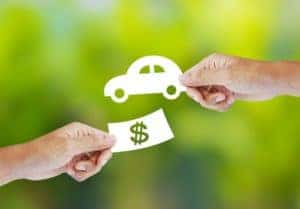 We know buyers can be tempted to try and sell their vehicle on their own for top dollar. Did you know there are many more benefits to trading in your vehicle at BMW of El Cajon instead?
Less to Finance
Trading in your vehicle has one major purpose – to serve as a down payment for a new vehicle.
Oftentimes, a car buyer's trade-in value is more than what they would be able to bring to the table with a cash down payment. This means you will owe less when financing. And, financing less money can end up saving you lots by avoiding extra interest.
Save Your Savings
Without a trade-in, you could be depleting your savings to buy a new car. Unfortunately, unforeseen crises pop up all the time that require extra money. If that happened, would you be forced to borrow money elsewhere? Would it cost you more to borrow money from someone else than it would to trade in your vehicle now?
Skip the Hassle
Selling a vehicle on your own can be a lot of work. There's the time involved in preparing your vehicle to sell and taking photos and posting listings.
There's also the endless calls and messages to answer, if you're lucky enough to find buyers. Then, you have to navigate the uncertainty that comes with trusting strangers with your car.
While we are a proud San Diego area BMW dealer, we're happy to look at used vehicles of all makes and models. No matter what you drive, bring it by to our dealership for a fair offer. Then, we'll help you get into a sleek new BMW model, or simply offer you cash for your car.
You choose! Let's get started soon!