A Close Look at the 2021 BMW X4
Luxury SUVs are plentiful, but few are making waves like the 2021 BMW X4. This is a luxury BMW SUV that continues to impress our dealers, and we're excited to showcase everything this model has to offer. When you visit BMW of El Cajon, you can expect to find a BMW dealership in El Cajon, CA that puts your auto needs first.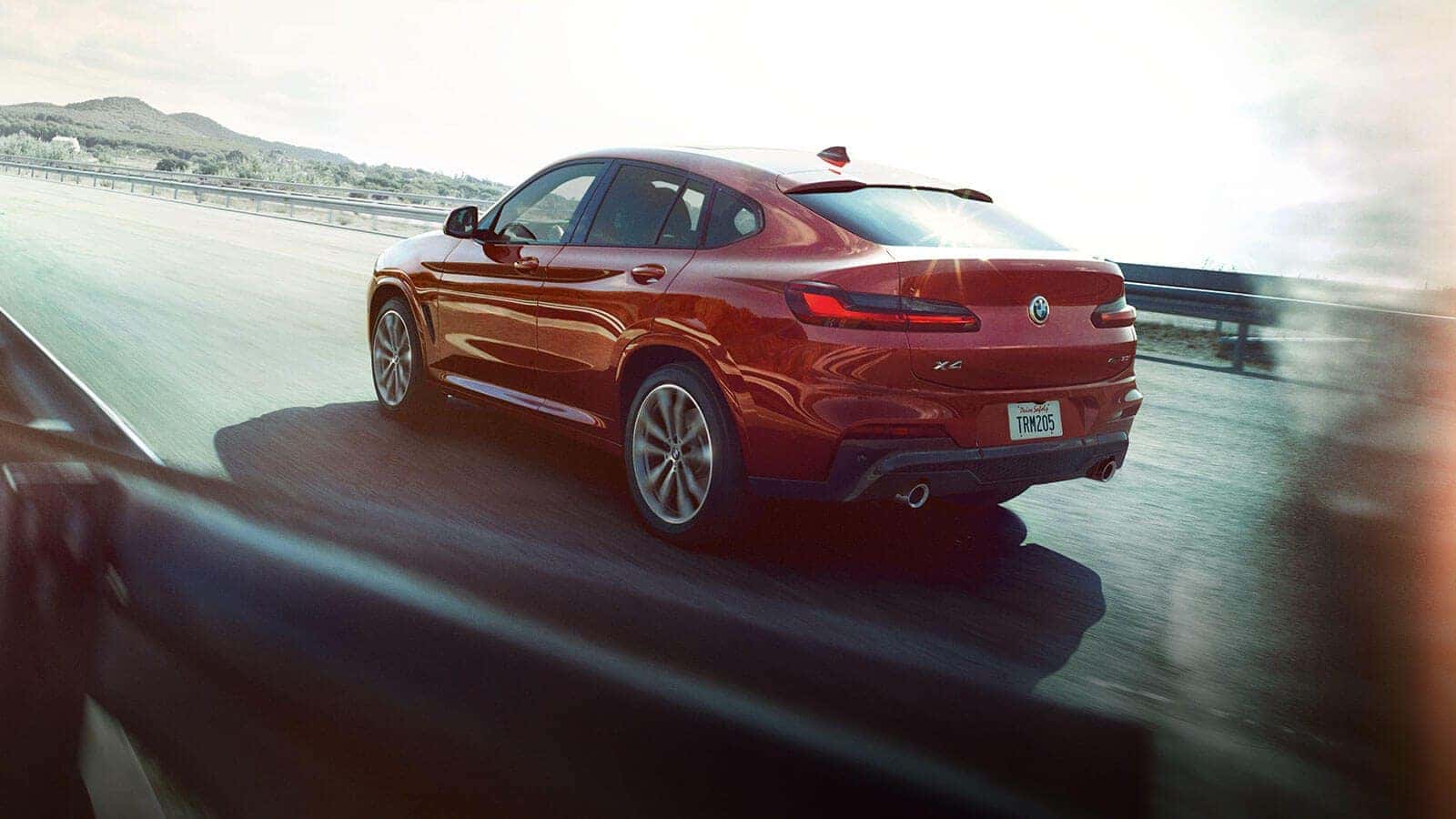 2021 BMW X4 Model Details
The 2021 BMW X4 is the latest in a long line of premium SUVS that have balanced performance with luxury amenities.
This newest model uses a similar engine build as the previous iteration, sourcing its power from a 2.0-liter turbocharged 4-cylinder configuration. This engine, combined with a zippy 8-speed automatic transmission, is responsible for 248 horsepower and 258 lb-ft worth of torque.
The result is a mid-sized luxury SUV that really packs a punch when put to the test. And in terms of drivetrains, the BMW X4 uses an all-wheel system that provides superb handling even during the roughest of road conditions.
2021 BMW X4 Special Features
Inside, the new BMW X4 is built to dazzle. For one, the driver and passenger seat are 12-way adjustable and dressed in premium leather. A 10.3-inch infotainment touchscreen is set in the center dash, and it comes equipped with Apple CarPlay™ and Android Auto™ for easy connectivity to your smartphone, even without taking your hands off the wheel.
Some models can also be outfitted with a Wi-Fi hotspot and a Wireless Smartphone Charging Pad as upgrades, you never need to miss out on the latest news. And as can be expected, the new BMW X4 gets features like automatic emergency braking and lane-departure warning as standard.
Test Driving the 2021 BMW X4
The 2021 BMW X4 is a incredible luxury SUV, and our team of BMW dealers near La Mesa, CA are excited to take you on a test drive. At BMW of El Cajon, we'll be with you every step of the way to  help you find the car of your dreams.