Is It Better to Buy a Low Mileage Pre-Owned BMW Vehicle?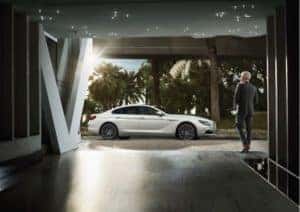 You've done the research, found our BMW dealership, and you've decided that a pre-owned BMW vehicle is the right choice for you. But there's still a lot to decide on, and you probably have some questions. When it comes to pre-owned models, we get a lot of questions about mileage in particular – like is it better to buy a low-mileage pre-owned BMW car or SUV?
Mileage in Pre-Owned Models
A lot of drivers assume that lower mileage is better when they're looking at pre-owned BMW models, but that's actually not always the case! There are both pros and cons to lower mileage choices.
Pros of Lower Mileage
Less wear and tear on the vehicle. And the more miles, the more likely it is that parts will wearing out or need repair.
Better resale value. If you're planning on selling your pre-owned BMW car in a few years, you're likely to get a better price if you start with fewer miles.
Longer life. If you're not planning on re-selling, you'll probably get more miles yourself if you start lower.
Cons of Lower Mileage
Higher cost. Especially if the vehicle is a recent model year, low mileage pre-owned options often sell for more than their higher mileage counterparts.
Trouble from disuse. While miles can wear down a car, lack of use can also cause problems, especially to the rubber and plastic parts.
Faster depreciation. A low mileage, recent model year pre-owned vehicle might not depreciate as quickly as a new car, but it can still lose value quickly.
Pre-Owned BMW Vehicles in El Cajon
Only you can decide what the right pre-owned mileage is for you, but you can find answers at BMW of El Cajon, along with a wide selection of pre-owned models like a BMW 3 Series or a BMW X4. El Cajon drivers can call or visit to find their perfect pre-owned BMW model!