BMW Financing Tools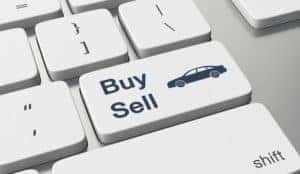 It's almost a given that when you're buying a new car, from a new BMW X1 to a pre-owned BMW 3 Series model, there's a high likelihood you'll be financing your purchase. Here at BMW of El Cajon, we're committed to making BMW financing easier and less stressful. One of the ways we do this is with our BMW financing tools!
BMW Finance Tools
There are a few tools you can use on our website to make the process of financing your BMW SUV or car easier.
Online Finance Application. Filling out a finance application probably isn't anyone's idea of a party, but it's a lot more fun if you're doing it from home with easy access to your files, which is why we have our finance application available online! You can fill in the information easily and be well on your way before you ever visit our dealership.
Payment Calculator. Budgeting for a car is as much about figuring out your monthly payments as it is about the down payment, and our payment calculator can help. With just a little bit of information like the vehicle you're interested in, your preferred loan term, and your down payment, this finance tool can give you an estimate of your monthly payments.
Value Your Trade Tool. Trading in is a great way to offset the cost of a new car, but it can be hard to budget without knowing what your trade-in value will be. That's where our Value Your Trade tool comes in! Get an estimate of your trade-in value online so you know what to expect.
BMW Financing in San Diego County
Financing doesn't have to be a headache, and you can count on help with the process when you talk to our BMW dealers. San Diego County drivers can use our BMW financing tools to make financing easier and skip to the good stuff – driving home in a new BMW car or SUV!